RV Kitchen Cooking
April 21 @ 12:00 pm

-

1:00 pm

PDT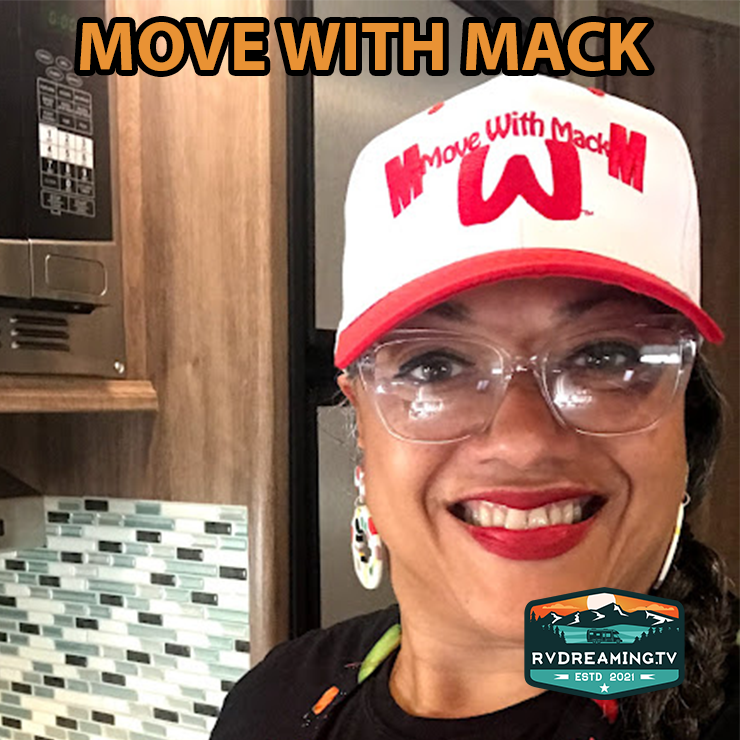 Hi, I am Kirsten A. Womack. I am the hustle behind the muscle at Move With Mack. I am super excited to share our travel adventures with you.
Cooking, moving our bodies and having fun all across the USA. We have been on the road fulltime for 2 years. I spent several years battling health issues due to thyroid disease and fibroid tumors. In 2010, I was diagnosed with Graves' disease and in 2011, I was diagnosed with thyroid cancer and underwent a thyroidectomy.
In 2012, I underwent a full hysterectomy. I know what it is like to struggle with weight loss and gain due to health issues.
After losing one brother to cancer and two brothers to heart disease, my father to Alzheimer's disease, and my mother to heart disease, I discovered my God-given purpose: to educate others about how a positive mindset, healthy eating, and fitness are a form of illness prevention. In 2016,
I joined forces with my hubby to bring a full spectrum of fitness training and healthy living education to Move with Mack. In 2020 we added our midlife travel adventures to the mix.
My credentials include: – Master Certified Health Coach – Certificate in Lifestyle and Weight Management – Certificate in Nutrition, Health and Lifestyle Issues – B.S. in Human Resource Management