HEY RV CREATORS!
Full-Time Freedom Week Is Back!
AND WOW!  IS IT BETTER THAN EVER!  This time, Full-Time Freedom Week will be FREE for anyone who is a subscriber to RVDreaming.tv's YouTube Channel!  That's right!  No charge, no subscriptions, no fee for replays, just…  simply…. FREE!  You just need to subscribe to RVDreaming.tv's YouTube channel and that's it!  And we want you to help create content for our next event in September!
Subscribe to our youtube channel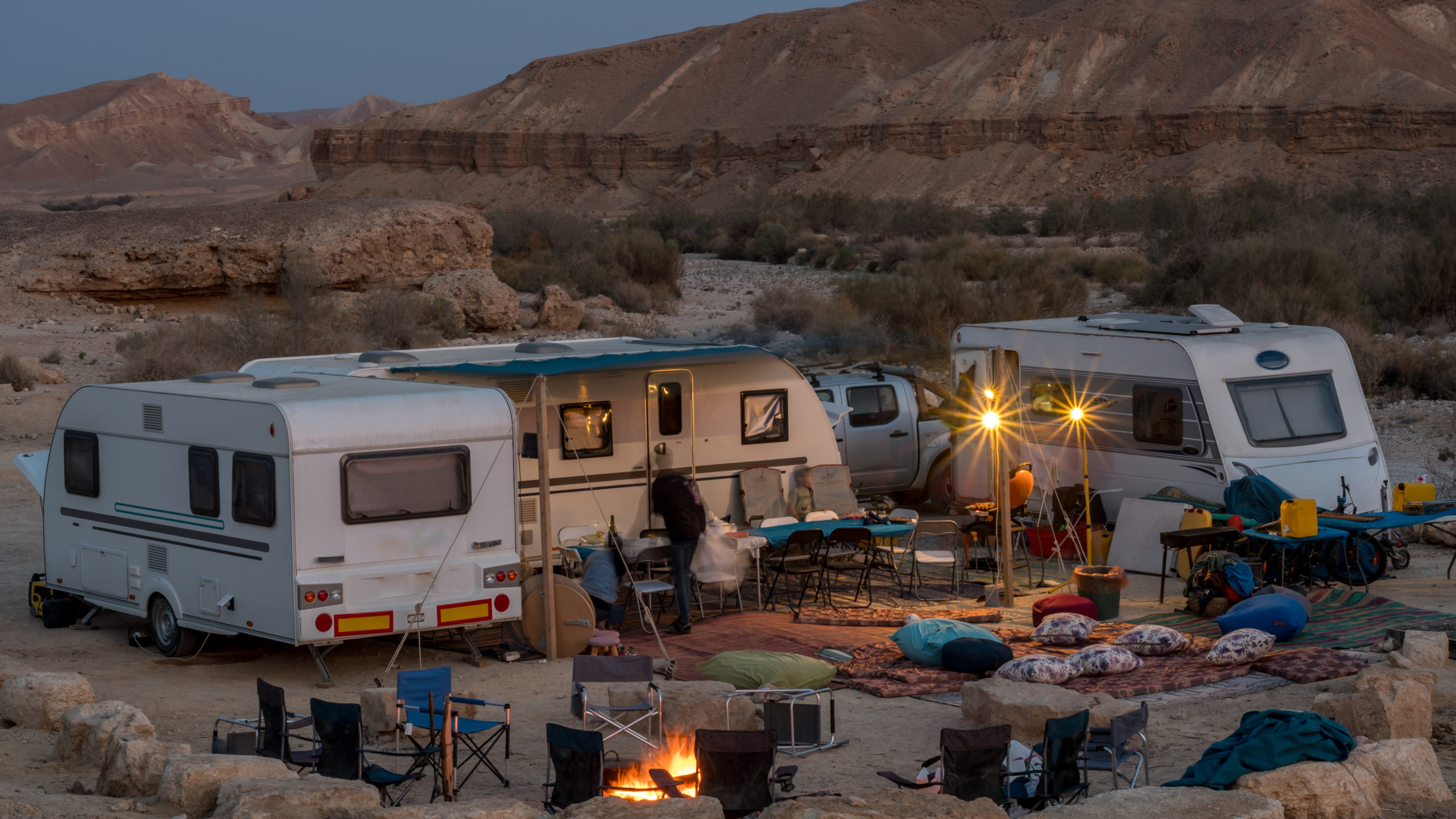 The audience has spoken.
We conducted a poll of all previous Full-Time Freedom Week attendees going all the way back to 2018.  They told us what they liked, what they didn't, why they subscribed for multiple years, or why they only subscribed for one year.  We took all of this information to create our next event, September 19-23, 2022, and we are putting it on YouTube for Free!
So…  What's New This Year?
We are excited to announce these new changes for our next event:
100% Free!  This event will be hosted on YouTube and will be free for anyone who subscribes to RVDreaming's YouTube Channel.
We hand-selected this year's topics, and are looking for creators who can share their insight on these topics.
The topics were suggested and ranked as important or very important by previous attendees of Full-Time Freedom Week attendees.
Each session will be a blend of multiple creators sharing their experiences, as opposed to one creator per session.
You don't need to have enough content for a one-hour session on a single topic, if you have a single short story you want to share on a particular subject, you can. do that!
We are making it easier for you to submit your content.  We can schedule a time to record as in the past, or, you can email or upload your videos straight to us for editing!  Our goal is a simple, seamless creation process.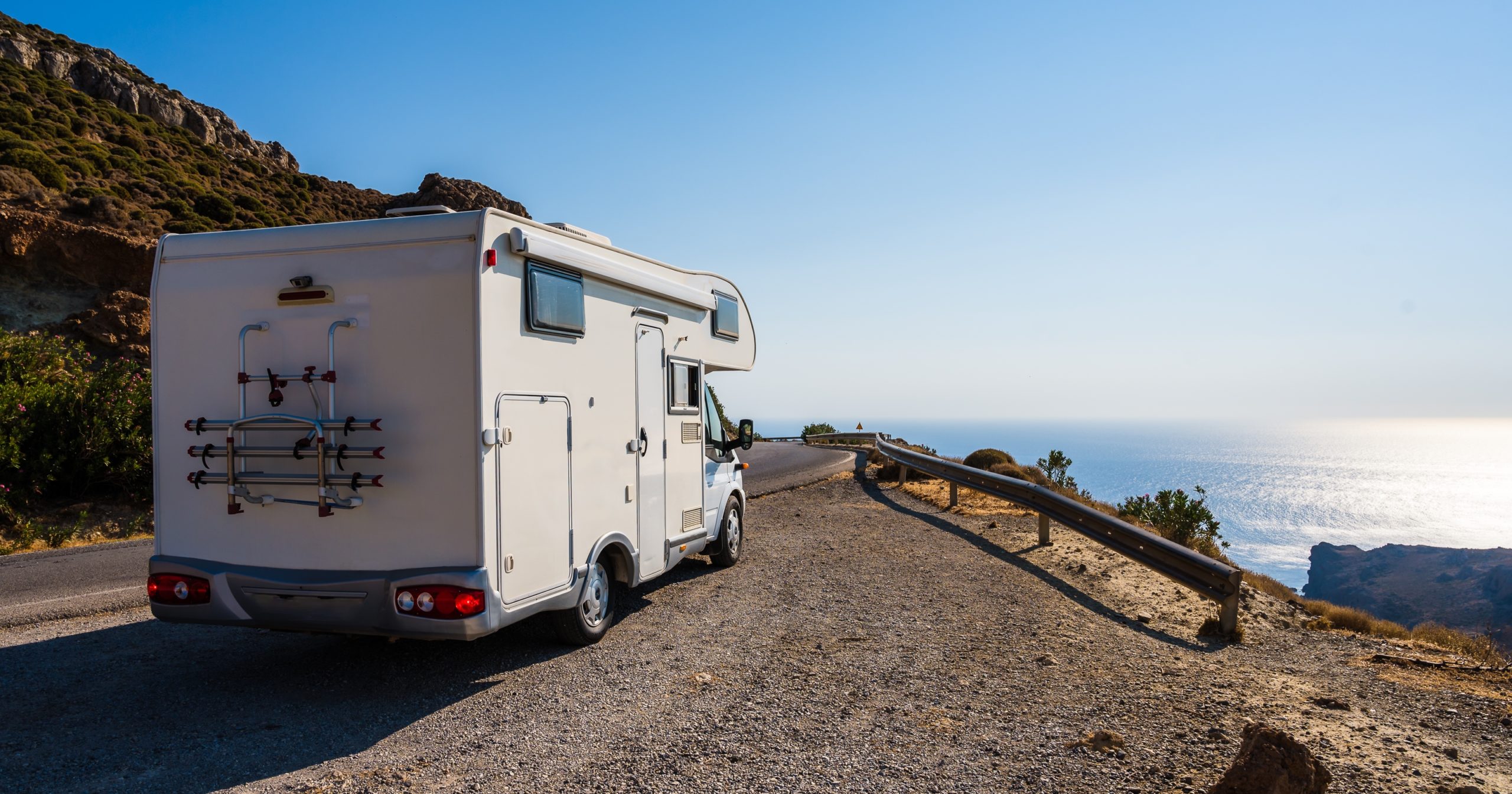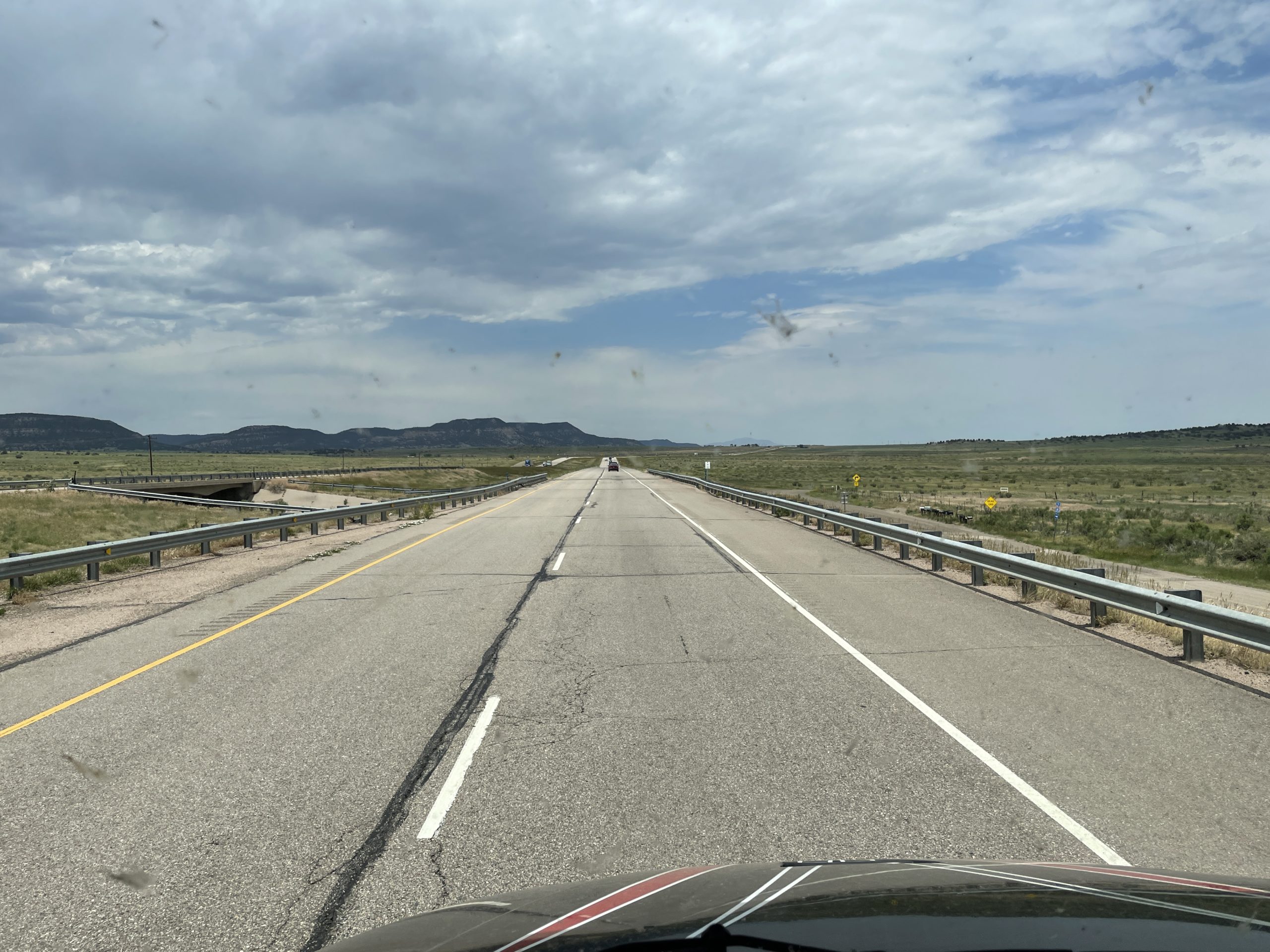 SOME FAQ'S ABOUT OUR CHANGES
After surveying previous attendees, it is clear that there is tremendous value in Full-Time Freedom Week and the content it provides.  Therefore, we had a decision to make.  We can continue to make the content a paid service like our event in April 2022, we can make it free to watch live, and charge for replays, as had been the case in the past.  Or, we can simply make it free for everyone, and adjust our business strategy, away from the subscription-based model and just go for the most exposure possible.  After much deliberation, and discussion with sponsors, creators, and previous attendees, it was obvious that the best way to move forward is to make the content free, for everyone.  And the best way to do that, for us, for our creators, and for our sponsors, is to put it on YouTube for everyone, for free.
With the content living on YouTube, we need to create for a YouTube audience.  What does this mean?  Higher production quality.  Faster-paced, straight to the point.  Less fluff.  More engagement.  We won't have just "talking heads" doing a one-hour presentation, we will intentionally create content and stories that people can learn from and relate to.
What does this mean for Creators?  We think it is a good thing.  Because many of you, our creators, also have YouTube channels, it will be easy for a viewer to subscribe to your channel.  It will help with your channel's growth and exposure, creating a fantastic partnership all the way around.
We are still a business, so making the event free for everyone means we have to restructure our business model.  To that end, we have decided to change our sponsorship packages.  We will do product giveaways based on engagement in the comments section.  We will allow sponsors to be part of panels. to talk about their products directly, instead of an hour-long infomercial on their product, they will engage and share real stories on how their products and services are used in the real world, and find places where their products fit naturally into sessions, as opposed to their own.  We feel by showing how a product or services is used on the road is a better story than telling people how it can be used on the road.
One question we asked was about the importance of using big named creators in our sessions, YouTubers we are all familiar with, with tens of thousands, or hundreds of thousands of subscribers.  The OVERWHELMING response to this question is that they prefer NEW CREATORS, people they are not familiar with, because they are looking for new people to follow along with.  They did not want to see content from big creators because they felt like they already knew them, they want to see fresh faces and fresh perspectives.
We asked previous attendees to rank, on a scale of 1-10, the importance of various RV topics, such as the buying process, boondocking, mechanics and repair, travel destinations, traveling as families/solos/retirees, and many other topics.  We selected our topics based on these responses that were ranked as "Important" or "Very Important".
CALL FOR SPEAKERS
Take a look at the topics we will cover in our next session, and think about your travels. and if you have any stories to share. in any. of the topics. Have more. than one story you want to share? GREAT! Let's get them all!
JULY TO 2ND WEEK OF AUGUST 2022
JULY TO 2ND WEEK OF AUGUST 2022
RECORDING SESSIONS
For recording sessions, we will either set up a time where. we hop on a Zoom call and record content, or, you can record your content on your own and send it to us directly. One goal for our content this year is high quality, 4K, great audio, and great video shots, so it might be easier to record on your own, then send us the footage, or if you aren't sure, we will schedule a time and get the footage together to ensure it meets our quality standards.
EDITING SESSIONS
We are aiming for high production quality, so we are taking more time to edit all. of the videos into a great, highly engaging video series.
MARKETING BEGINS
We are going to start promoting the sessions, but because it's free, there are no signups, subscriptions, or antying to consider, just building more buzz and hype!
FULL TIME FREEDOM WEEK!
And it begins! So much time, effort and planning will finally pay off! Let's party!
Topics for September 2022
We have laid out the following sessions for our next Full-Time Freedom Week event.  These were ranked as "Important" or "Very Important" from our most recent survey of past participants.  Expand the title for the session description as it will be seen by the participant.
HOW TO ACHIEVE "FULL TIME FREEDOM"
What does "Full-Time Freedom" mean to you?  We are answering your most common questions:  What do you do for income while you travel full time?  What made you start full-timing?  What was the hardest part about starting?  Do you have any regrets?  Etc…
ADVANCED BOONDOCKING
This isn't for rookie Boondockers, this is for those who have done it and enjoy it, but want tips on how to make their tanks last longer, conserve energy, find places to camp, camping in extreme weather, and other hacks from experienced boondockers.
WINTERING IN FLORIDA
Winter is coming up, and you may be thinking about where you want to spend your winter.  If Florida is on your list, this session is for you!  Learn from other Full-Time RV'ers about what to expect to winter in Florida, from costs, activities, weather, and much more.
WHAT YOU NEED BEFORE YOU START RV'ING
Before you hit the open road, you need to be prepared.  There are many RV gadgets out there, some you will need right away like hoses to fill and dump your tanks, but what else do you need right away, and what can you buy along the way?
GET YOUR RV READY FOR OFF-GRID LIVING
Boondocking is complicated.  It gets even more complicated when you start thinking solar, controllers, lithium, inverters, watts, amps, and all that.  Here is what you need to consider when getting your RV ready for extended off-grid living.
BEFORE YOU THINK ABOUT FULL-TIMING, THINK ABOUT THESE THINGS
Many people dream of living Full-Time in their RV.  Some jump right in, others research and prepare for years.  But here. are some things that you may not have thought about considering before heading out full time.  
EMERGENCY SITUATIONS: NATURAL DISASTERS, FIRE, WIND, TORNADOES
We all see the glamorous side of RVing, with perfectly staged pictures of happy, smiling campers.  But what would you do if it were 3 am and you heard a tornado alarm going off?  Or you are boondocking and you get an alert that a wildfire has started near your rig and you're not there?  Or an unexpected freeze hit?  These RVers have been there, and share what you can do to be prepared in the future.
RV GEAR: MUST HAVE VS. NICE TO HAVE
When I first started RVing, I had a bunch of people telling me what I needed to buy before I started.  Many things I used right away were an absolute necessity, but some things I rushed out to buy, I didn't use for months, and there are even some things I've never used at all.  Want to know what you absolutely must have, what would be nice to have, and what to do you when you find yourself in a situation where a nice to have becomes a must-have, but you don't have?  This session is for you.  
TRAVELING TO AND IN MEXICO
RV'ing in Mexico is a very popular destination for RV travelers.  There are many great destinations such as Baja down the Gulf of Mexico and Rocky Point, but what do you need?  Paperwork?  Insurance?  What about your pets?  Where do you stay?  Is it safe?  What is the best time to go?  Should you go alone or with a group?  These group of RVers have all traveled to Mexico and share their tips and tricks to make your journey safe and memorable.  
SOLO RV TRAVEL
With VanLife, Overlanders, and Car Campers becoming more and more popular, travelers going at it by themselves are also increasing.  Solo travel brings on a whole new set of challenges, like what happens if you have a medical emergency?  Personal safety?  Or an accident on a travel day?  Hear from other solo RVers on how they prepare, what they do to stay safe, and how they make sure they. are ready for anything.
FINDING AND KEEPING REMOTE WORK
Retirees aren't the only ones who are traveling full-time.  Many working-age people are also hitting the road and in great numbers.  But you need a remote job and don't know where to start?  This session covers how to find remote work, how to position yourself as a remote worker, companies that hire full-time RVers, do's and don'ts in interviews, how to travel on workdays, and much more.
SOLO FEMALE RV TRAVEL
There is another session about solo RV travel, but as a solo female traveler, it can be even more difficult, especially when it comes to personal safety.  But it can be done, and it can be done successfully, as we hear from these solo female travelers who share their secrets on staying safe and having fun while on. theroad.
WINTERING IN ARIZONA
Arizona can be a great place to spend the winter.  Quartzite, a small town right on the California/Arizona border grows significantly in January.  But what about other places in and around Arizona to spend the summer?  What is there to do, what can you expect, what will it cost?  These RVers lay it all out, and much more, for you.
EMERGENCY SITUATIONS IN YOUR RIG: Medical, Rig, Gear
BEST HIDDEN GEMS, MUST SEE RV DESTINATIONS
We've all heard of the big destinations…  National Parks, Grand Canyon, I don't need to name them all.  But, there are some amazing RV destinations throughout the country that you should not miss.  Whether you are a major city traveler or an out-of-the-way camper, we have some great hidden gems that should be on your RV travel bucket list.
TRAVEL AND ROUTE PLANNINGS - THINGS TO CONSIDER
One of the most exciting parts of travel is planning your trip, do you take the Interstates or go the back way?  What should you see along the way, and how much time should you spend on the road?  And how should you manage all of it?   In general, the best answer is to travel your way!  There is no right or wrong way, but these RVers have great tips and best practices for you to have fun and stay safe while on the road.
TIPS ON SELECTING AND BUYING THE RIGHT RIG
There is no lack of options when buying your next RV.  So, where do you start?   These RVers will go through their rigs and talk about why they bought what they bought, and we will also talk about what you should consider when buying your next rig.
LET'S TALK TAXES, DOMICILING AND DEDUCTIONS FOR FULL TIME RV'ERS
We may be RVing to escape the daily commute, the mundane 9-5 and our pesky neighbors, but no matter how hard you try, you will never be able to escape Uncle Sam.  Did you know if you change your domicile that you may also need to change your living will and trust?  And your health insurance?  Maybe, but maybe not.  So let's talk about how you setup yourself for full-time RVing, from domiciling (your home state of record), to filing taxes, deducing your RV travel if you own a business from the road, and more.  
TROUBLESHOOTING THE MOST COMMON RV PROBLEMS
It's not IF things go wrong in your RV.  It's WHEN things go wrong in your RV.  But not all failures are catastrophic, and most of the time, just. a little preventative maintenance and basic tools are all you need to diagnose and repair many common RV issues.  We will go over those in this video so you will never be caught off-guard.  
BUDGETING FOR RV LIFE
Is RV life cheaper or more expensive than a sticks and bricks home?  Well, that depends on where your sticks and bricks is.  Obviously, cost of living in Los Angeles, California is much higher than it is in Topeka, Kansas.  But that doesn't matter.  What does matter is the bottom line – How much does it cost to RV full time?  Well, the answer to that question is every lawyer's favorite answer…  It depends.   Depends on what?  We discuss that in this video!
TOP 3 DESTINATIONS BY 3 DIFFERENT RVERS
We love our top 3's!  And in this one, we talk with 3 different full time RVers and each of them give us their Top 3 Favorite Destinations, what to do and what to see in each of the spots.
DO AS I SAY, NOT AS I DO
When you research RV travel, you will hear. a lot of people talk about their own rules.  Never drive more than 300 miles a day.  Never enter a campground at night.  But life happens and sometimes we break our own rules, but not because. we have to, but because we get lazy.  Here are some stories of what happens with RVers break their own rules.
THIS IS ALL GREAT…  But what's in it for me?
Previously, creators were compensated by a commission for referring people to a paid subscriber, whether it was for a monthly subscription, trial period, replay period, etc.  Since we are not charging to attend, what's in it for the creators?
WELL… THE OBVIOUS
– Exposure!  If you have a social media channel, we will be promoting you in each of our sessions
– Because it's on YouTube, it will be easy for people to connect to your YouTube channel
– Knowing that you are helping to educate and inform the next generation of RVers.
THE NEW AND NOT SO OBVIOUS
-NEW! If you have a :10 promo reel for your channel, we will include it in your sessions to promote your channel
-NEW! In each session, we will indicate that the presenters are donating their time to help educate new RVers because they believe in helping the community.
-NEW! In each session, we will encourage people to watch and subscribe to your social media channels
-NEW!  We are not sure if this will be a hit or a miss, but we will. be setting up a "Creators Fund" where people can either donate to an individual creator, or to all the creators in general.  At the end of FTFW, 100% of the funds will be distributed to the creators as specified by the contributor.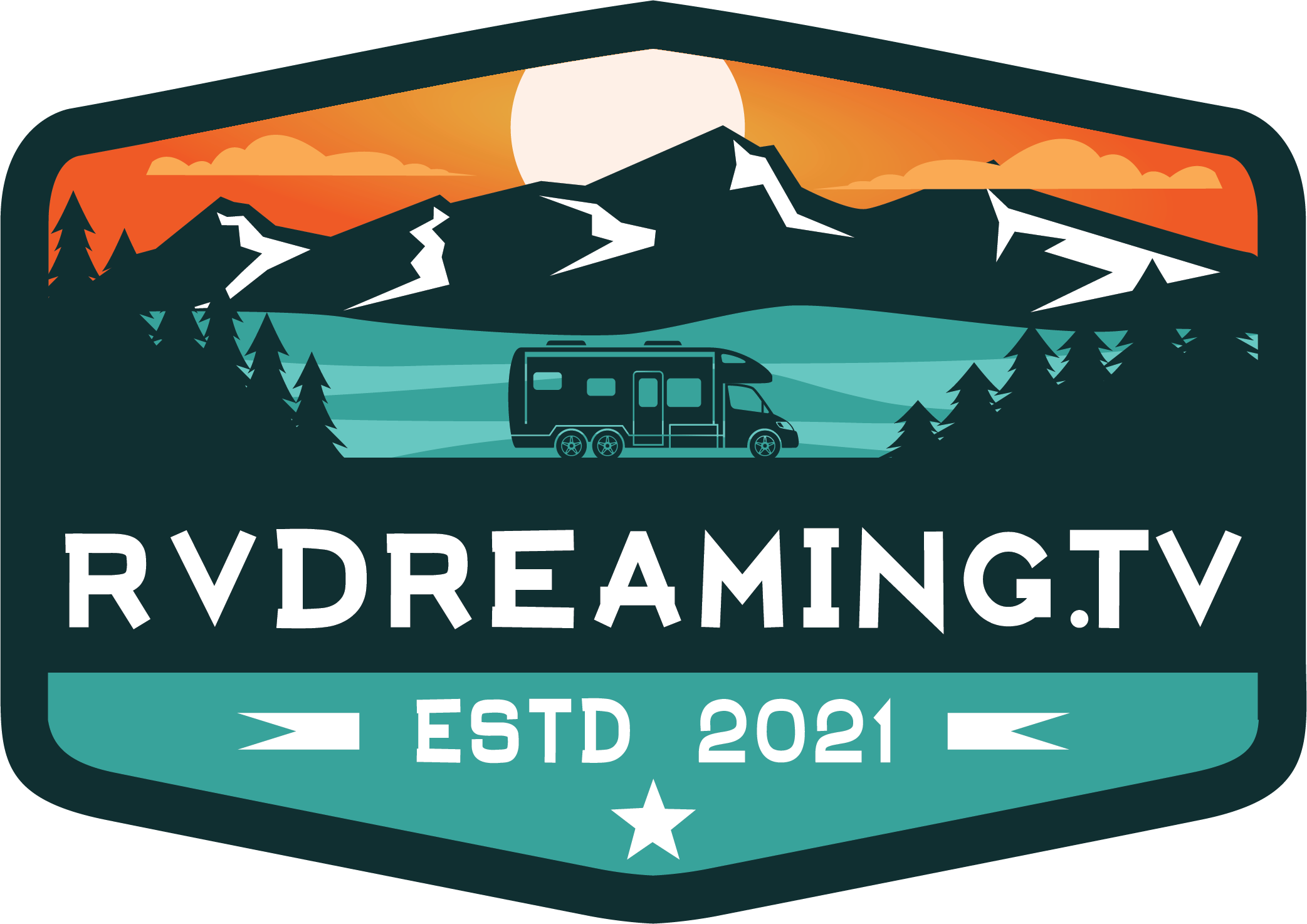 LET'S DO THIS!
We are excited to have you as part of our next event!  Review the sessions you think you can contribute to, whether it is a short story, quick tip, or great advice, we want it all!  Pick all the topics that you feel you have something to share on and we will be in touch!
Have any questions before you sign up?  Let us know!